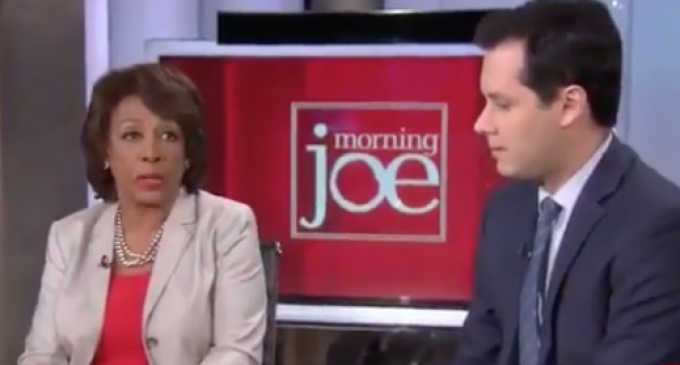 Maxine Waters is still trying to accuse Donald Trump of collusion with the Russians, even after her last several accusations fell flat.
If Democrats need proof that Trump's impeachment is impossible under the current circumstances, they need to look no farther than Waters. The liberal congresswoman has confessed that leading Trump "right into impeachment" was her "greatest desire," but she still hasn't managed to do it.
It's not for a lack of trying. During previous interviews, Waters claimed that Trump's use of the "crooked Hillary" nickname was illegal, James Comey's firing was obstruction of justice, and that Trump colluded with he Russians to win the election. Despite suggesting these supposed avenues for impeachment, Waters hasn't managed to get it done.
The reason is simple. No once has uncovered any evidence that suggests Trump actually committed a crime. Even she acknowledges this. During an interview on MSNBC's Morning Joe, Waters was asked if any evidence against Trump has been uncovered. "No," she responded, "it has not."
Of course, that isn't stopping Waters from calling for impeachment anyway. On the same show, she gave yet another reason why she thinks Trump ought to be charged.
Continue reading on the next page to see her new justification for Trump's impeachment: