Previous doctors that died under very suspicious circumstances have had one important thing in common – they were all working on a treatment breakthrough that promised a cure for everything from cancer to autism using a naturally occurring protein called GcMAF.
We have not reported on every single death, which seems to now stand at fifteen. In this article, we will cover eleven of the 60 that have occured in just one year's time.

First, we have the poisoning of dozens of doctors in Germany:
Truth and Action and other sites have mentioned that over the past several months, a series of questionable deaths and mysterious disappearances of holistic physicians have taken place in the United States.

And now, a new report has come forward from Germany where an entire group of 29 alternative and homeopathic practitioners were poisoned with a synthetically-produced psychedelic drug while attending a conference.
Last year Truth and Action shared this list:
June 19th – Dr. Bradstreet (well known for his work and research on Autism) found dead in a river with a gun shot wound to his chest in North Carolina. Self-inflicted?

June 21st – Dr. Hedendal and Dr. Holt found dead on the East coast of Florida. Dr. Hedendal died in his car and  Dr. Holt's death has yet to be determined.

June 29th – Dr. Theresa Sievers found murdered in her home. Dr. Jeffrey Whiteside goes missing. Reports say he just "walked away."

July 10th – Lisa Riley found in her home with a gunshot wound to her head.

July 19th – Dr. Ron Schwartz found murdered in his home on the East Coast of Florida.

July 21st – Dr. Nicholas Gonzalez died as a result of a cardiac related issue.

July 23rd – Dr. Jeffery Whiteside is found dead in Door County with a .22 caliber close to his body.

Although the timing and similarity of these deaths could be coincidental, authorities are not ruling out a possible link, particularly considering five of the eight were found in Florida. These doctors have left behind family, friends, and patients who trusted and respected them.
Dr. Block, the 13th dead doctor:
All the doctors who have died have had the FDA agents come into their practices prior to their to deaths to investigate their connection with a break-through cure for autism and cancer.

The article (which describes him as a well known prominent doctor) says that he (allegedly) committed medical fraud. Update: News on 6 has updated their original headline and article which made some pretty serious allegations. However, their tone and the article have changed (link below). Dr. Block's attorney commented on this same article on News 6 and is disputing some of their claims saying if the allegations were true, Dr. Block would have lost his license. Some are calling it a smear campaign and he only died a few days ago. –
Dr. Venoitte becomes the fourteenth dead doctor: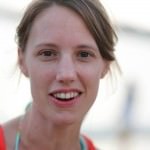 Dr. Linnea Lora Veinotte's obit described her impressive curriculum vitae, which had a strong emphasis in biology, genetics, cancer, microbiology and immunology.  She was a well loved researcher and teacher.

Her death robbed her husband and two sons of a remarkable woman.

"Her body, partially decomposed, was found just days ago and buried in a makeshift grave near a small dirt road on the south end of the island. Last seen on Sunday, Dec. 6., Dr. Veinotte, "left the house at 8 a.m., wearing green running shorts, a purple tank top and her Adidas, with the family dog, Nico, in tow." She was to go for a jog around a well-known residential community, but instead residents later reported hearing tires belonging to a dark-colored SUV screech, and a loud thump. Their dog was discovered bleeding at the scene, but Dr. Veinotte was nowhere to be found."
Dr. Han, the fifteenth dead doctor:
The newest member of this murderous trend is Dr. Hahn, a respected and well-loved physician in Santa Barbara.  He had an "impressive background in both Chinese herbal medicine and in Western medicine. We have yet to verify if he too was working with GcMAF.
He co-authored several books on the integration of these two medical techniques and he owned and ran the Santa Barbara County Herb Clinic since 1991," Santa Barbara County Sheriff Bill Brown said.
In this recent case, "authorities said the trio were homicide victims and have said the killings were not random. Therefore authorities have concluded the public has nothing to worry about while holistic doctors keep being found dead at an alarming rate."
It is yet to be determined if there is a link in this murder, yet the speculation is valid.  An arrest of a business associate Pierre Haobsh has been made, with the initial motive being described as financial gain, yet one questions who was making this killing lucrative for Haobsh?
Pierre Haobsh, 27, was arrested in the town of Bonsall, east of Oceanside in San Diego County early Friday morning – 32 hours after the discovery of the victims, according to Santa Barbara County Sheriff Bill Brown.  Haobsh was carrying a loaded 9-millimeter gun at the time of arrest, and had other items believed to have belonged to one of the victims.  Haobsh was booked into the Santa Barbara County Jail on three counts of murder.
https://www.youtube.com/watch?v=dAsnHk1bLow
Source:  Health Nut News KEYT Truth and Action Truth and Action
More on this promising treatment:
The roughly two-minute video clip, which has been posted to YouTube, reveals the true healing power of GcMAF, a human protein that the body makes naturally but that some people lack or can't produce in adequate volume.

By delivering an activated version of this substance intravenously, scientists have shown that the immune system can be fully invigorated to destroy cancer cells on its own without the need for chemotherapy or radiation.

"Your GcMAF empowers your body to cure itself," explains the website GcMAF.se, operated by First Immune. "In a healthy person your own GcMAF has 11 actions discovered so far, including two on cells, three excellent effects on the brain, and 6 on cancer. Amongst these it acts as a 'director' of your immune system."

As you'll notice in the above video, GcMAF serves as the energized mechanism for macrophages to target and eliminate breast cancer cells. The incredible mechanistic action of this substance is shown in amazing clarity, and is further described in an associated paper entitled "Multifaceted immunotherapeutic effects of GcMAF on human breast cancer cells."

"Time lapse photography over 60 hours shows the cancer monolayer … first changing from corrugated to smooth … as the cancer is destroyed," reveals First Immune. "[T]hen the cancer 'fingers' are also eaten and destroyed by the macrophages."

Source: NaturalNews