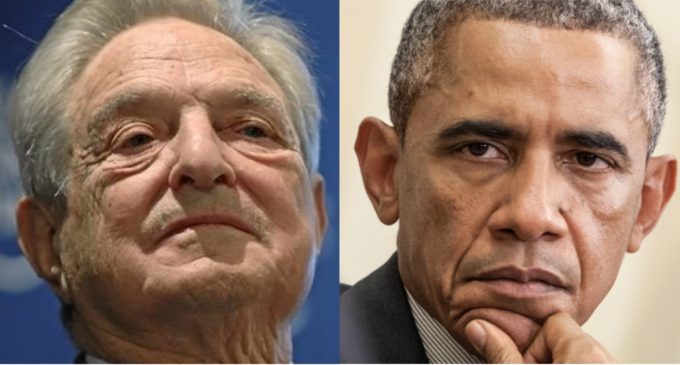 No doubt about it, George Soros is the puppet master for Marxism worldwide. His pet organizations have been involved in revolutions around the globe as his socialist fingers are in too many pies to count.
Russia has banned the man from entering the country, deeming him a 'threat to national security. The Prime Minister of Soros' native country of Hungary has even said that the puppet master has declared a state of war on the country.
The tentacles that Soros has embedded throughout America truly boggles the mind. From starting a 'Purple Revolution' with Hillary Clinton to the ongoing effort to change our judicial system to funding 187 organizations to attack Donald Trump it doesn't take an extremely keen person to see that this man is the tip of the spear for Marxism the world over.
Now we find through recently released State Department records that the Obama administration has funneled money into Soros' agenda to change the government in a foreign country.
See how your tax dollars were used in a legally questionable fashion on the next page: