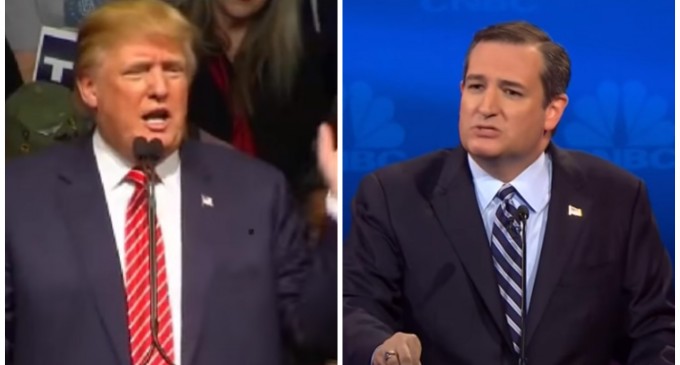 While the walls closed in on Ted Cruz's campaign, the Texas Senator took a parting shot at Donald Trump by stating that Trump would incite riots if he is not the nominee in Cleveland.
Curiously, Senator Cruz and most of the media have averted their gaze from the left wing violence being brought against Trump's rallies and events.
In California a mob seriously raged out of control in an effort to frighten Trump supporters. It seems the last eight years of Obama unicorn prosperity and goodwill passed them by.
In Portland, members of the Black Panthers showed up in their bad cosplay military wannabe outfits and they got in the faces of various middle aged white people. Some of their liberal mascots ripped Trump banners and engaged in their usual assaults and passive aggressive melodrama.
So if the concern for riots is such a priority, why have so many leaders been silent about how voters have been treated?
See the following page for details on Trump allegedly inciting riots.