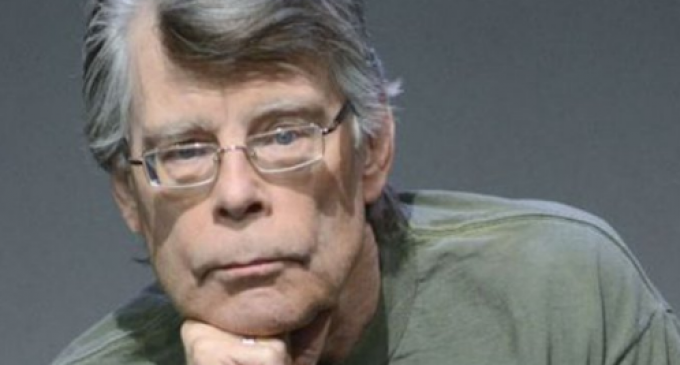 Stephen King's new movie, IT, releases on September 8th, and it's generating pretty good buzz. The movie trailer broke records on YouTube and early reactions from critics suggest the movie might match the hype.
But, just in case, King is doing his best to gain a bit of extra publicity. And he's doing it the same way the rest of Hollywood has lately.
It's not exactly difficult to guess what he's doing, considering his past. King is a known -anti-Trumper. Over the course of the last year, he has called all "American male" Trump voters sexist and racist and has suggested that Trump needs to be forcibly removed from office.
Now that his movie is coming out soon, King is attempting to link his hatred of the president to his new feature film.
See his pathetic publicity stunt on the next page: