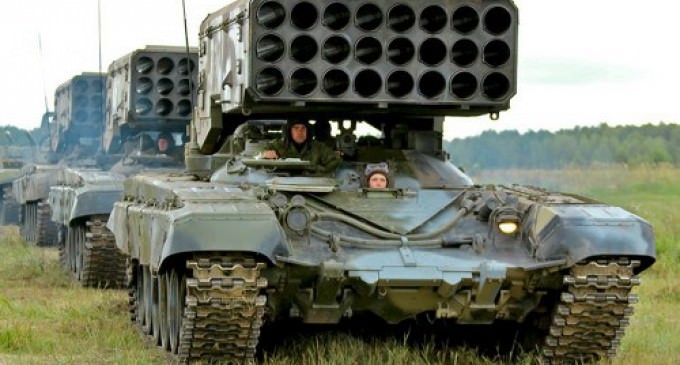 Russia's campaign in Syria is once again grabbing headlines as reports are coming in from Moscow, claiming that they've hit 40 ISIS targets in the past 24 hours thanks to the deployment of Russian fighter jets and the TOS-1A weapon system.
The mobile rocket launcher, or TOS-1A, is a thermobaric weapon that can destroy eight city blocks in one strike. The thermobaric warheads attached spread a flammable liquid around a target and then ignites, causing massive devastation.
Photographs taken this past week, show that at least one of these weapons is being used by govnerment forces in Syria. You won't believe some of the damage it can cause.
Read more about this weapon on the next page.