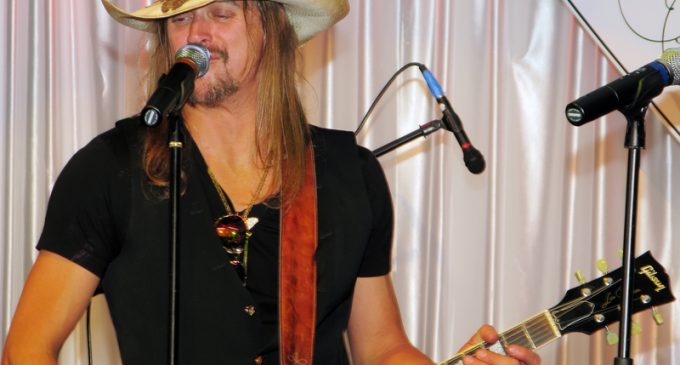 Mr. Rock may soon make it to Washington D.C. — but it might not be who you expect.
For reasons unknown, Dwayne "The Rock" Johnson has been floated as a potential candidate for the 2020 Democrat primary. One hopefully Rock supporter even began laying the groundwork for Johnson's potential campaign, just in case he decides to run.
But another famous man with a similar name beat The Rock to the punch.
Last week, Kid Rock announced that he will run for one of Michigan's U.S. Senate seats. Many on the left took the announcement as a joke — much like they did with Donald Trump. And just like with Trump, they may be counting him out too soon. According to a recent poll, Kid Rock has a very good chance at winning.
See how Kid Rock polls against his rivals in Michigan on the next page: