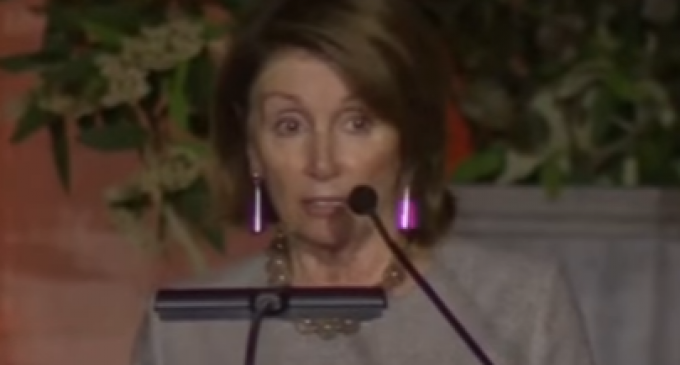 Nancy Pelosi has done it again. The once-powerful politician is no longer in control of the House — and she's not even in control of her own mouth.
Last year, Pelosi developed a sudden inability to speak in coherent sentences. On several occasions over the past few months, Pelosi had trouble remembered key details and national politicians. In one speech, she referred to President Trump as "President Bush." In another, the minority leader forgot which state John Kasich governs and was forced to beg for applause.
Maybe its a severe case of Trump hysteria that's messing with her brain. Or maybe it's her advanced age. Either way, it's not getting better. If anything, it's getting worse.
This week, Pelosi had yet another communicative breakdown. At a recent event, she garbled her words and mispronounced the names of several countries.
Watch a video of the disaster speaking engagement on the next page: