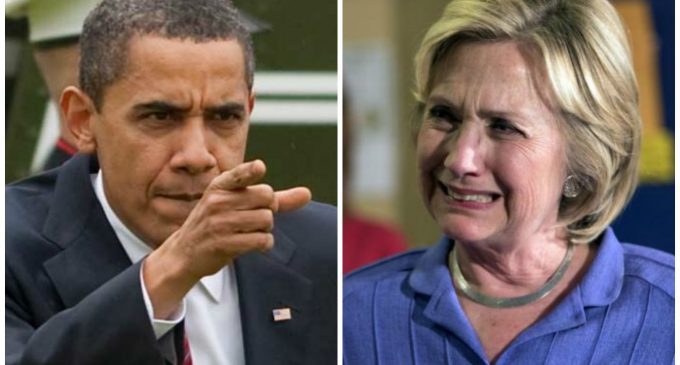 Hillary Clinton may be claiming awards from Planned Parenthood, but just a few months ago she had to apologize to Barack Obama for being such a loser.
Yes, Planned Parenthood's "Woman of the Century" was forced to apologize to Obama after running a miserable and unsuccessful campaign. And she needed to apologize. Her entire party thought that the election was hers to lose — but few actually thought she would. Her campaign basically hand-picked Donald Trump as their opponent, focusing much of their early ammunition on more "winnable" Republican candidates like Marco Rubio and Jeb Bush. They were betting, like many others, that Trump simply couldn't win.
Maybe that's why, after she lost, she was "crying inconsolably," according to sources close to the former secretary of state. But, in the midst of her tears, she had one phone call to make — not to Trump, but to Obama.
Read more about Clinton's personal apology to Obama on the next page: