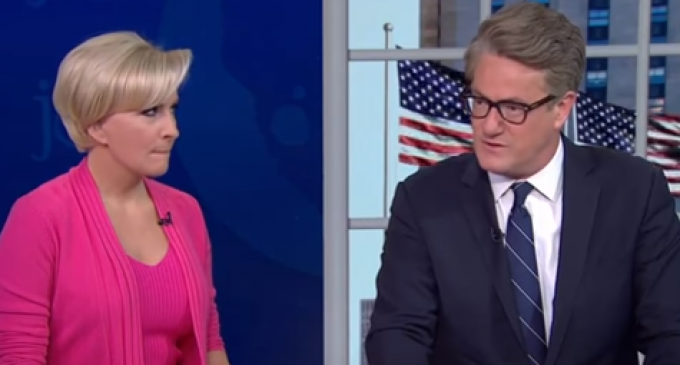 Aspiring journalists looking to learn how to carry out a political hit job can find the perfect lesson in yesterday's "Morning Joe" broadcast on MSNBC.
Host Joe Scarborough and his paramour sidekick, Mika Brzezinski, clearly relished their grossly unbalanced, no-holds-barred attack on President Donald Trump.
Aiding and abetting them in casting aspersions on the president were representatives of the political establishment and progressive media:
Richard Haass, president of the Council on Foreign Relations; John Heilemann, co-managing editor of Bloomberg Politics; and Michael Schmidt and Nicholas Confessore of the New York Times.
Joe Scarborough became totally unhinged in his ranting against the president, and hit all the Democrat talking points with precision. Learn more about what he covered in the video from the program on the next page.