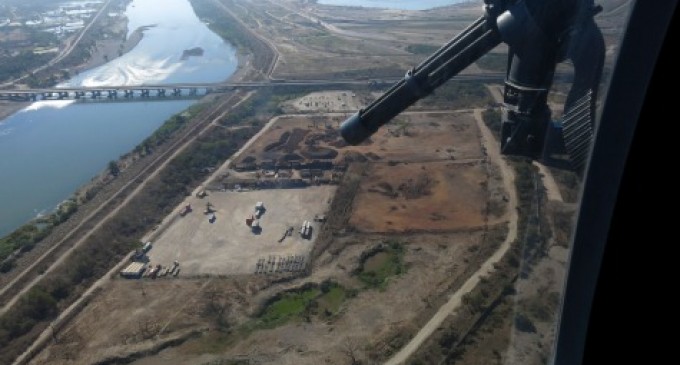 Last Thursday a Mexican military helicopter entered US airspace over Arizona and fired at border patrol agents. What prompted Mexican military to make such an attack is still unknown, but an apology has been issued by the Mexican government over the incident.
Fortunately, the border agents, who were probably changing diapers at the time, didn't report any injuries.
Also this week, smugglers shot in the vicinity of border patrol in order to harass them.
U.S. Customs and Border Patrol provided Breitbart Texas with a statement that said, "At approximately 5:45 a.m. Thursday morning, a Mexican law enforcement helicopter crossed approximately 100 yards north into Arizona nearly 8 miles southwest of the Village of San Miguel on the Tohono O'odham Indian Nation while on a law enforcement operation near the border. Two shots were fired from the helicopter but no injuries or damage to U.S. property were reported. The incident is currently under investigation."

According to a report from local media outlet KVOA, Mexican authorities reportedly apologized to the U.S. subsequent to the fired shots.

As Breitbart Texas previously reported, more than 500 armed Mexican troops or police have crossed the border and entered the U.S. over the past 10 years. U.S. Customs and Border Protection commissioner Gil Kerlikowske said that 131 people were detained as a result of the instances, which are reportedly referred to as "incursions." A total of 81 such incursions involved "verbal or physical contact."
Photo:
AP