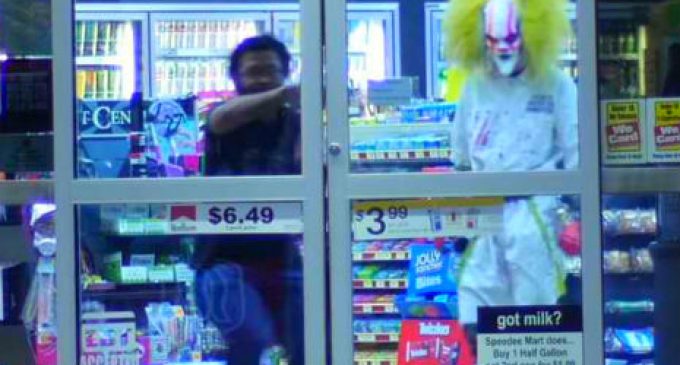 The only thing more frightening to Americans than the threat of a Hillary Clinton presidency is killer clowns. Those who view the lingering fear of clowns as irrational are either lying or secretly clowns themselves, in which case you have every right to be terrified because, well, clowns are terrifying.
If you've been paying attention to the news recently, you might have noticed reports of clowns lurking in various places across the country, trying to lure people out of their apartment complexes and into the woods. At first, it was rumored that these clowns were nothing more than a shameful marketing campaign for a new Rob Zombie film, but as these clown sightings spread and become more numerous, it's looking like less of a marketing campaign and more like every child's nightmares coming to life.
The latest reports of "killer clowns" have emerged in three news states, as Virginia, Florida and Colorado are struggling with Internet rumors and sightings that have left people unnerved.
Find out more about these frightening reports, and the DA that is now threatening a hefty jail sentence on those who 'impersonate a clown' on the next page.