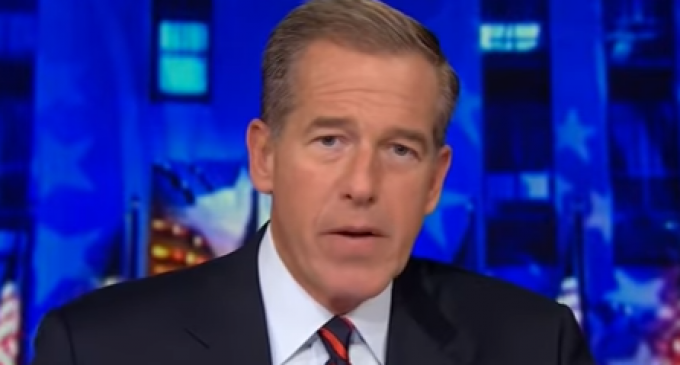 Well, this is ironic. This week, Brian Williams tackled the epidemic of "fake news" on MSNBC. During the report, he seemed to forget that he was the mainstream media's number one purveyor of fake news before he got sacked by NBC.
In 2003, Brian Williams went on-location in Iraq to witness the War on Terror firsthand. According to Williams, the helicopter he was using to tour the country was nearly shot down by enemy combatants during his trip. He recounted this story on-air after the attack occurred.
Except the attack never actually happened. Williams was never in any danger and his helicopter was never under fire. He made the entire thing up.
His lies weren't revealed for over a decade, as no one seemed to question the validity of the story. It aired on mainstream media, and people tend to believe that everything said on broadcast cast news is true.
In reality, the mainstream media is just as susceptible to fake news as alternative media — which makes William's latest report all the more ironic.
Watch Williams criticize the "fake news" phenomenon on the next page: