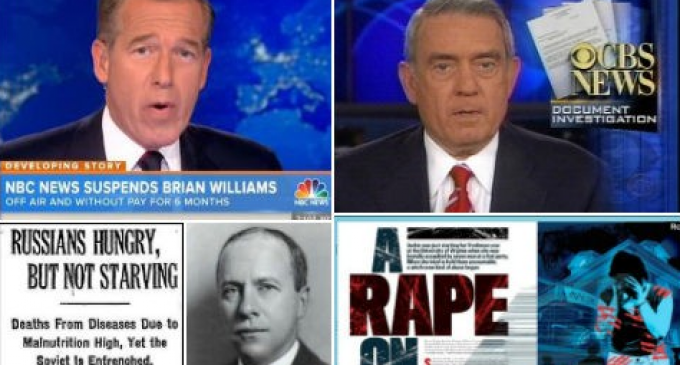 With all the talk about "fake news" stories misleading the public, it would be wise to revisit all the times the mainstream media propagated stories that didn't exactly stand up to scrutiny.
After all, when one usually brings up examples of poor or outright harmful journalism, it's usually stories from fringe or "conspiracy theory" sites that are often unable to gain traction beyond a small minority of readers. However, the real fake stories we have to worry about are the ones that we don't realize are fake at first and more often than not are trumpeted from the highest mountain by compliant news reporters.
This was especially true during the Obama administration, as the press would regularly spin news that reflected poorly on the president's policies and make them look a-okay. But believe it or not, this dubious tradition has roots that go far beyond Obama's ascent to the White House.
Read more on the next page: