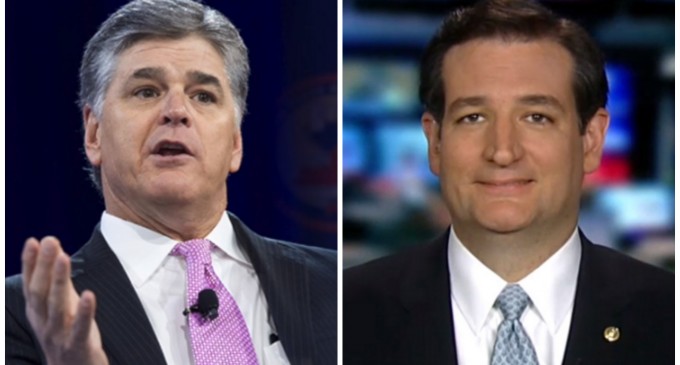 Donald Trump isn't the only person tearing a rift in the Republican party. While much attention has been focused on the war between Trump's supporters and the #NeverTrump crowd, less attention has been paid to Ted Cruz's similar inability to unite the party.
Given the Senator's consistently conservative record, few likely predicted that the Texas Senator would be fending off attacks from the party's far right — yet that's precisely what's happening. The latest example of this lack of camaraderie between Cruz and the conservative base comes from an interview with right-wing media host Sean Hannity.
When Cruz dodged Hannity's question about the confusing primary process, Hannity launched into an angry rant against the second-place GOP contender that likely surprised many, given the media personality's consistently conservative leanings.
Donald Trump may not be building any bridges with the party establishment, but Cruz is having trouble courting even his base.
To see the exchange that ensured, continue reading on the next page: