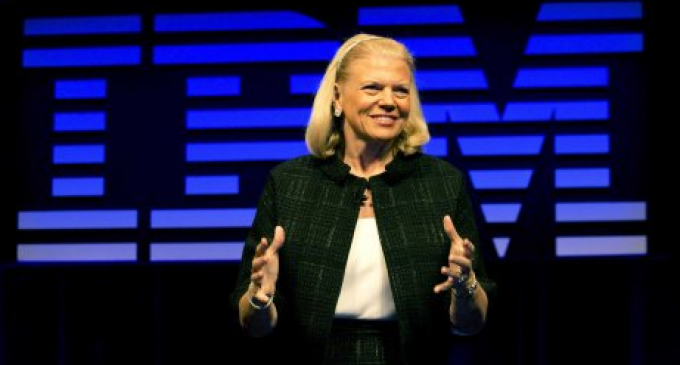 The left has been reaching far in recent weeks, in their attempts to drag Donald Trump's name through the mud. This week alone, they've resorted to blaming him for the tragedies going on Syria by tying a terrorist group's actions to Trump's policies on immigration and his friendship with Russia. Clearly there's a correlation there (not). On the home front, however, Trump has been making great leaps and strides towards rescuing the American economy.
After making deals with Ford, Carrier, and even Apple is taking notice of his efforts. And now, IBM is joining the fray, saying on Tuesday that it would hire 25,000 people in the country over the next four years. According to sources, 6,000 of those hirings will occur in 2017. IBM will also invest $1 billion in employee training and development in the next four years.
How exactly is Donald Trump a bad president? Is because he's not liberal or because he's white? He seems to be doing a good job so far.
Read what IBM's CEO is saying on the next page.