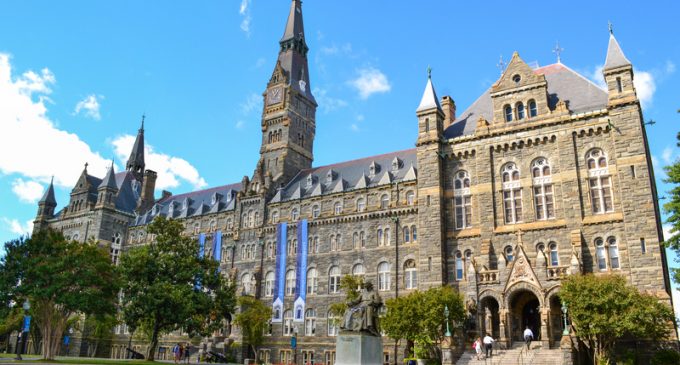 Students at Georgetown University might soon be paying slavery reparations as part of a new student fee. The College Fix reports that students will soon be voting to spend more of their parent's money to benefit the descendants of slaves sold by the university in the 1830s.
The topic of slavery reparations has been much discussed, but is certainly far from over. Last August in an apparent stump speech for 2020, Maxine Waters pandered to the black vote with calls for reparations. The Democratic Party, through a secretive left-wing donor network called "The Democracy Alliance", will include reparations as a major part of their 2022 platform. The network includes wealthy members such as left-wing billionaire George Soros.
We can expect that everyone from race baiters to those trying to salvage the Democratic party to push this topic onto the American people over the next few years like never before. And, Georgetown University will likely be the precedent everyone will be citing.
Continue to the next page for details.