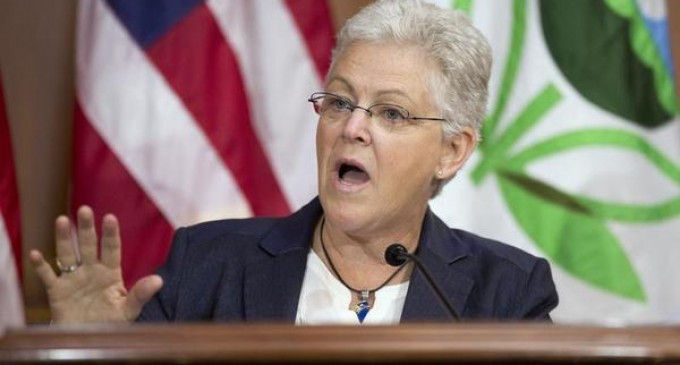 On Wednesday Darrell Issa (R-Calif.) stated that he would begin contempt proceedings against the EPA for not turning over documents Issa subpoenaed for six months ago.
In a separate story, EPA Management in Denver, Colo., wrote an email earlier this year pleading all staff to stop defecating in the hallway.
The EPA is a completely oppressive organization, just look at some of their recent actions:
– They are currently in the midst of a power grab, changing the Clean Water Act to regulate 'puddles' as a means of gaining control of property.
– They have conducting experiments on people for the Obama admin – exposing them to dangerously high levels of toxic pollutants, detained
– They have had reporters detained for asking them simple questions
– They've had smeltering plants, including the oldest running in America, shut down for smelting lead from ore for bullet manufacturing – an act of backdoor gun control
– They use paramilitary units to check for dirty water
– Gina McCarthy issued a warning anyone who opposes EPA's science, "we're coming for you."
– And their abuse of average citizens for the smallest infractions like having a pond, goes on, and on.
What kind of people do you expect an oppressive regime to hire, secretive and barbaric, of course!
In a Wednesday morning hearing, EPA Administrator Gina McCarthy said she was still not ready to hand over the documents Issa is seeking. McCarty indicated that EPA staff was still negotiating with committee staff and trying to work with the request for papers, but Issa said that answer wasn't good enough after more than six months.

"Could you imagine if I just went ahead and set up a coal energy plant without a permit, started burning raw coal to produce electricity, and then told you for month after month after month that I look forward to working with you?" Issa said.

"I am informing you today that it is my intention to hold the Environmental Protection Agency in contempt and to schedule a business meeting to do so at the first business day available to this committee, which will be after next week."

McCarthy said several times that EPA staff had shown committee staff one email "in camera," or in private, which she said shows there was no coordination between the White House and EPA about what documents to give to Congress. McCarthy said this work is similar to work that has been done in the past between Congress and the EPA.

But Issa shot down that idea as well, and said the soft negotiations taking place reflect the poor job of oversight that Democrats did when they controlled Congress.

"This is my watch, this is my time," Issa said. "Elections have consequences. You have not complied with the subpoena. I am telling you, the time to comply is now."

Issa also warned repeatedly that the time for negotiations is over.

"There is no negotiation. Negotiation time has expired long time," he said. "It is contemptible for months to pass and have you say that you're negotiating. That in-camera offer quite frankly was insufficient."
Environmental Protection Agency workers have done some odd things recently.

Contractors built secret man caves in an EPA warehouse, an employee pretended to work for the CIA to get unlimited vacations and one worker even spent most of his time on the clocklooking at pornography.

It appears, however, that a regional office has reached a new low: Management for Region 8 in Denver, Colo., wrote an email earlier this year to all staff in the area pleading with them to stop inappropriate bathroom behavior, including defecating in the hallway.

In the email, obtained by Government Executive, Deputy Regional Administrator Howard Cantor mentioned "several incidents" in the building, including clogging the toilets with paper towels and "an individual placing feces in the hallway" outside the restroom.

Confounded by what to make of this occurrence, EPA management "consulted" with workplace violence "national expert" John Nicoletti, who said that hallway feces is in fact a health and safety risk. He added the behavior was "very dangerous" and the individuals responsible would "probably escalate" their actions.

"Management is taking this situation very seriously and will take whatever actions are necessary to identify and prosecute these individuals," Cantor wrote. He asked for any employees with knowledge of the poop bandit or bandits to notify their supervisor.

EPA spokesman Richard Mylott provided the following statement:

"EPA cannot comment on ongoing personnel matters. EPA's actions in response to recent workplace issues have been deliberate and have focused on ensuring a safe work environment for our employees. Our brief consultation with Dr. Nicoletti on this matter, a resource who regularly provides our office with training and expertise on workplace issues, reflects our commitment to securing a safe workplace."