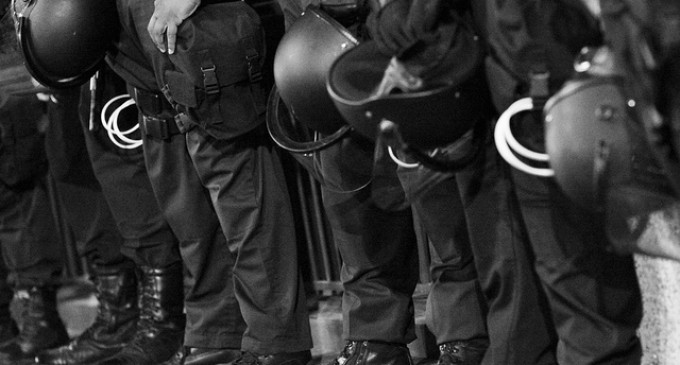 What type of environmental crime investigation requires the Environmental Protection Agency (EPA) to show up in paramilitary gear?
From Alaska Dispatch:
Did it really take eight armed men and a squad-size display of paramilitary force to check for dirty water? Some of the miners, who run small businesses, say they felt intimidated.

Others wonder if the actions of the agents put everyone at risk. When your family business involves collecting gold far from nowhere, unusual behavior can be taken as a sign someone might be trying to stage a robbery. How is a remote placer miner to know the people in the jackets saying POLICE really are police?

Miners suggest it might have been better all around if officials had just shown up at the door — as they used to do — and said they wanted to check the water.
Militarization of police and federal agencies creates a wider problem of perception. If the goal of the government is to instill fear and panic, it may be a good move to send armed squads to perform basic tasks, but in this case there does not seem to have been any credible reason for the EPA's heavy-handed approach.