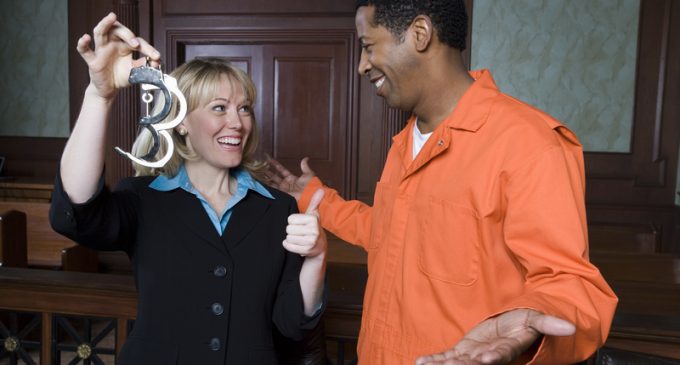 Once again the Obama Administration is looking to give criminals a literal "Get out of jail free" card, claiming that holding defendants in jail because they can't afford to make bail is unconstitutional.
Funny, the Justice Department has never cared about abiding by the Constitution before. This is just the latest step by the Obama Administration in encouraging courts to move away from imposing fixed cash bail amounts. According to a spokesperson, bail practices that incarcerate individuals because they can't afford bail is against the Fourteenth Amendment, which guarantees equal protection.
What this will actually do, is make it easier for criminals to stay out on the street. This is just one of the many steps taken over the past year to ensure that criminals no longer face the consequences of their actions, especially based on the color of their skin.
If you'll recall this past year, President Obama violated the rights of property owners to determine who should live on their property by basically forcing landlords to house criminals. And what about the Department of Justice forcing "Implicit Bias" training on law enforcement to destigmatize black criminals.
Welcome to racist America.
Read what the Department of Justice's civil rights lawyers have to say on the next page.