Cher has a long history of out-of-touch, public rants against Donald Trump — but her latest may be her most ridiculous.
Pop icon Cher took to Twitter Thursday to blast the House's passage of the American Health Care Act, lamenting that the bill's signature into law would threaten to cut funding to treat her asthma.

In her signature tweeting style of using emojis for words, the 70-year-old singer called the passage of the AHCA on Thursday "insanity," and called President Donald Trump a "mad King George III president."
Here are Cher's tweets — if you can manage to read them: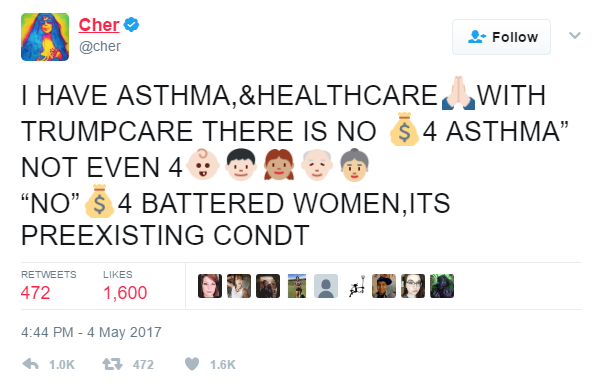 https://twitter.com/cher/status/860278977318932481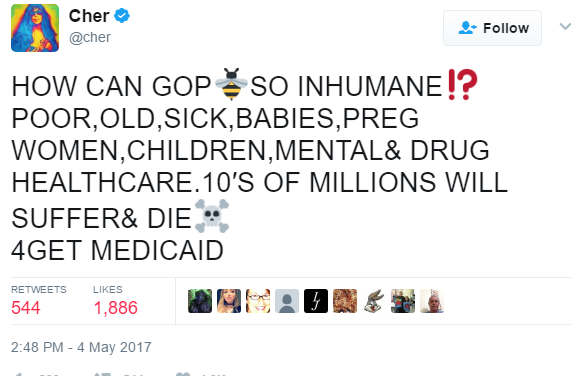 https://twitter.com/cher/status/860249704088469504
https://twitter.com/cher/status/860272218126794752
Maybe, instead of focusing on her asthma, Cher should focus on her mental health. She's clearly not stable. And perhaps she should take a hard look at her finances while she's at it.
Cher's net worth is around $305 million:
Source: Breitbart