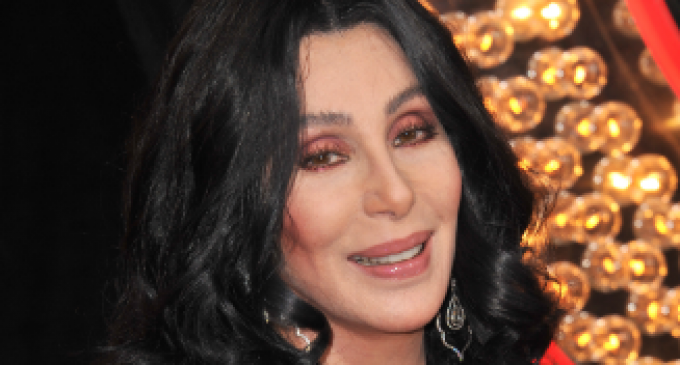 Once again, a Hollywood celebrity is attacking Donald Trump on Twitter using false accusations and pitiful character assignations. This time, they came from the 70-year-old Cher.
Cher's husband Sonny Bono may have been a politically active Republican office-holder, but it seems his wife and counterpart has fallen far from the conservative tree. She may have taken a few whacks on the head on the way down, too, if her grammar is any indication.
Sure, Trump's odd syntax and over-reliance on all-caps typing has come under criticism from some of his uppity counterparts, but Cher's writing style is truly something to behold. Reckless emoji usage, constant capitalization, and pitiful punctuation are all hallmarks of the aging singer. Oh — and a liberal use of anti-Trump lies.
See what she said about Trump and Muslims on the next page — that is, if you can decipher her tweets: