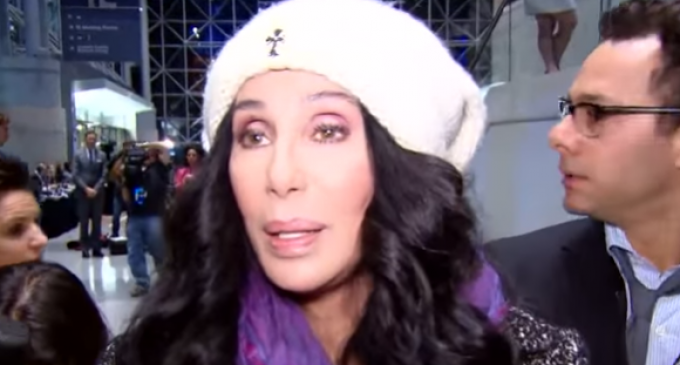 Cher continued adding to her long list of bizarre tweets this month by calling for laws to regulate men's bodies, which includes the death penalty for those who use massage parlors and requiring that all men be circumcised.
Past tweets include calling for old Democrats 'die' after they 'f*cked up' in 2016, ranting against 'Trumpcare' for cutting her asthma funding (her net worth is $305 million) and the claim that she will harbor DACA fugitives at her home.
Buzzfeed has called her "the world's most beloved Twitter user." With 3.6 million followers, she may be the social network's oldest and most prolific leftist.
"Since Trump was elected, I have to hide my telephone, because I'm so outraged. Twitter is like a drug. It creeps into your life, and you have to say, 'Time to put a stop to this. I'm a grown-up," Cher said in an interview for Rolling Stone. "The president is cheating and getting away with it, and using the White House to make money, and he's going to take health care away from people, and people are going die. It's outrageous. You feel like you're screaming 'Fire!' and no one's listening," she continued.
Turn the page for her latest tweets calling for the control over men's bodies.