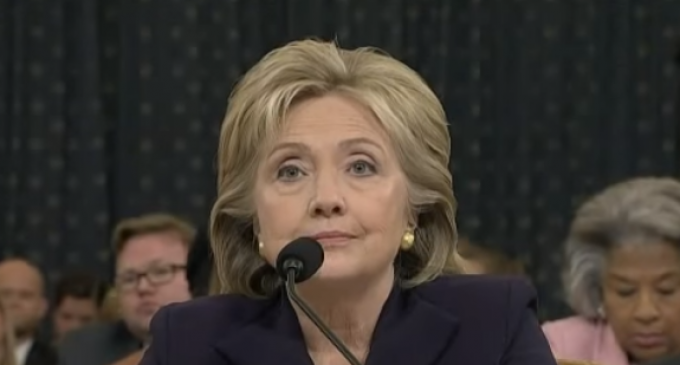 Career criminal and career politician, Hillary Clinton has her sights set on the White House, at any cost.  Driven over the years to get the positions and power in which she seems herself deserving, she has broken the law, had people fired and murdered, as well as numerous civil cases tied to her law firm and foundations.
The hype over Hillary, the potential first woman president, must be attenuated with the truth about who Hillary Clinton genuinely is, Truth and Action has shared.  For the newest batch of voters, many of whom have saturated themselves in the stagnant pools of liberal university indoctrination, Hillary Clinton is the next shiny object of their affection, but the actuality of who she is and why she must be stopped from attaining the White House is of utmost importance.

Enter Larry Nichols, former green beret and most infamously, Clinton insider, who has vowed to stop Hillary Clinton at all costs.  Nichols, an accomplice for ten years to the Clinton machine, confessed on the Pete Santilli show the depth of his depravity for Bill and Hillary, dropping the bombshell that he was the Clinton's hit-man, calmly admitting to numerous murders on the live Santilli interview.

The Clintons are bad people and I did bad things for them. I had to live with that all of these years and now I just don't care anymore who knows it. Larry maintains the Clintons were into so many illegal activities at the time, they had to have a team of mercenaries made up of friends and state-troopers to cover it all up and keep them protected from the public finding out.
She also has the infamous claim to fame as being the only First Lady to be subpeonoed by the Grand Jury, which occurred during the Whitewater Investigation.
View the Anonymous documentary on the following page detailing the criminal career of Hillary Clinton.