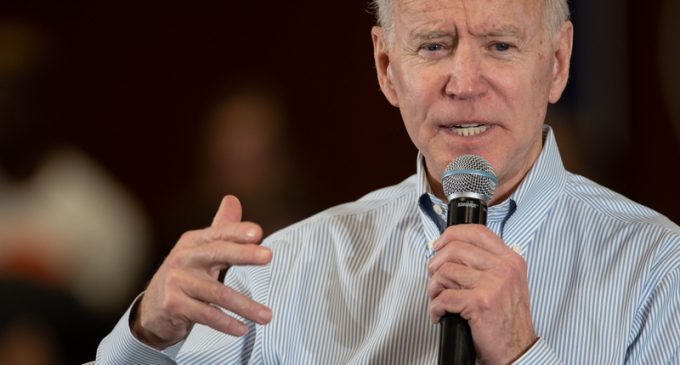 One would assume the 'learning' process to love the New World Order wasn't a long one for Joe Biden. He had to have fallen in love quickly – who else would take a mentally handicapped pedo under their wing and give them a good job? The global elite has certainly been good to Biden and now it appears he will be the driver of World Economic Forum's "The Great Reset" to usher in this "New World Order."
According to John Kerry, the Great Reset is upon us:
At a panel discussion about the Great Reset hosted by the World Economic Forum in mid-November, former Secretary of State John Kerry – Biden's would-be special presidential envoy for climate – firmly declared that the Biden administration will support the Great Reset and that the Great Reset "will happen with greater speed and with greater intensity than a lot of people might imagine."
Turn the page to see Biden's declaration of love for the NWO.