While the term is often associated with a speech given by George H. W. Bush, Joe Biden is a confirmed believer in a "New World Order."
On April 23, 1992, the Wall Street Journal published an article by Mr. Biden entitled, "How I Learned to Love the New World Order."  In it, he speaks of "breathing new life into the U.N. Charter."  His words, not ours.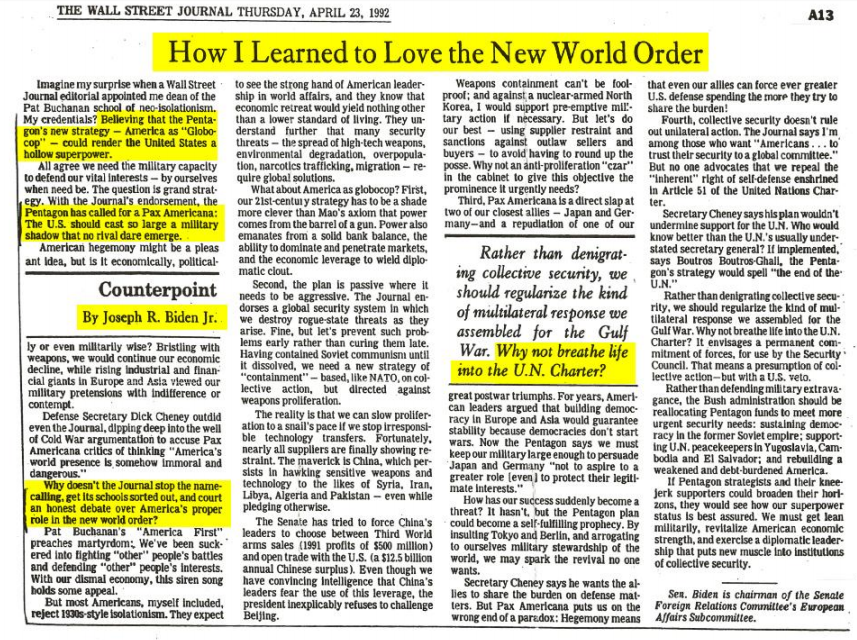 A classic case of 'hiding out in the open'. They don't have much of a choice since it is quite obvious that they would want nothing more than to kill of our nation's sovereignty and join the elite as 'rulers of the world'.
Read Biden's statement on the next page: