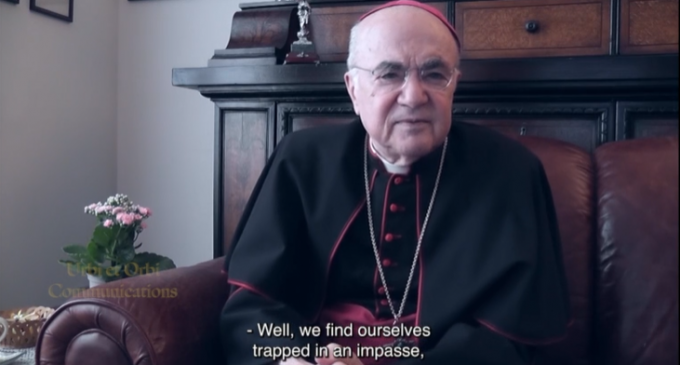 In 2015, CNN asked, "Why is Pope Francis so obsessed with the devil?" in an article that calls out the Pope for being 'obsessed with the devil."
Francis has written and talked about the Evil One non-stop since he held his title. As CNN points out" "He does not believe him to be a myth, but a real person."
The Pope has stressed that we must not be naive: "The demon is shrewd: he is never cast out forever, this will only happen on the last day."

Francis has also issued calls to arms in his homilies: "The devil also exists in the 21st century, and we need to learn from the Gospel how to battle against him," the Pope warned, adding that Christians should not be "naive" about the evil one's ways. The devil is anything but a relic of the past, the pontiff said.
In 2018, the AP fact-checked the claim that Pope Francis said "I am the devil." The verdict: mixed
AP'S ASSESSMENT: It's a mixture. Pope Francis did quip recently that he is the devil compared to St. John Paul II, but nothing he said revealed "satanic leanings."

THE FACTS: An article circulating online accurately reflects the pope's comments about the devil, but it includes a false sentence: "This is the first time Pope Francis has publicly acknowledged longstanding rumors of his dark, Satanic leanings." According to The Associated Press, the pope was en route to Lithuania when he was handed a book by Polish photographer Grzegorz Galazka that had a beaming St. John Paul II on the cover. Francis said, "(Pope Paul II) was a saint, I am the devil." Laughing, Galazka immediately corrected him: "No, you are both saints! You are both saints!"
Over the years church leaders have called out Francis for everything from giving control of the church to China to being a communist to paving the way for the Antichrist.
A dissident Catholic Archbishop who formerly served as the church's Apostolic Nuncio to the United States has stepped forward to accuse Francis of being a "zealous cooperator" in "The Great Reset."
For detail go to page 2.