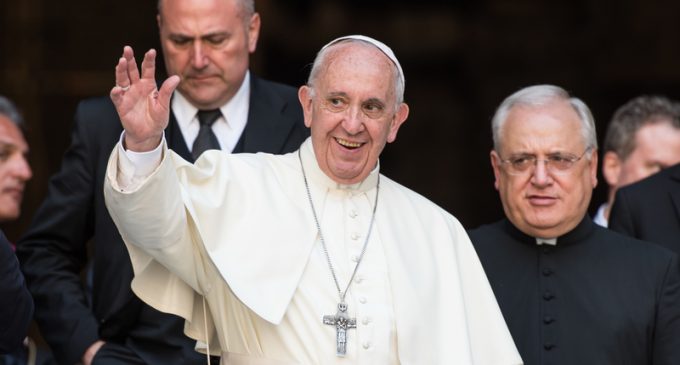 Pope Francis may have been called out by Putin several weeks ago for being a "fraud" who "doesn't even know his own Bible". But, that isn't stopping him from continuing to dabble in global politics.
Pope Francis is not Pope Benedict. Unlike his predecessor, Pope Francis is more interested in helping his liberal globalist friends than serving God.
You see it is now time for step two of Pope Francis's mission. He has already convinced people that "Jesus failed on the cross", and that a "personal relationship with Jesus" is "harmful and dangerous". 
The next step is telling people that God doesn't want them to live in safe, sovereign nations. And because "all religions worship the same God", Allah is unhappy when the Christians refuse to accommodate the needs of Muslim migrants.
Continue onto the next page to learn more and read the official document released by the Vatican this morning on Pope Francis's sermon