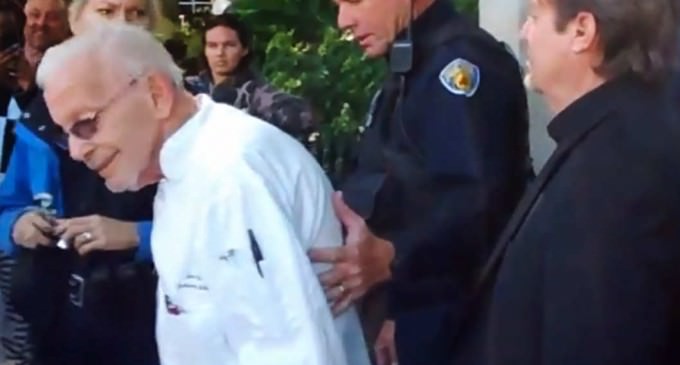 90-year-old Arnold Abbott, a veteran of World War 2 and founder of Love Thy Neighbor, has been feeding homeless people for 23 years through his organization.
This past weekend he was arrested along with two Pastors when trying to feed homeless people in a Fort Lauderdale, FL park. He faces 60 days in jail and a $500 fine.
"One of the police officers said, 'Drop that plate right now,' as if I were carrying a weapon," stated Abbott.
Click on the link below for more info + videos: