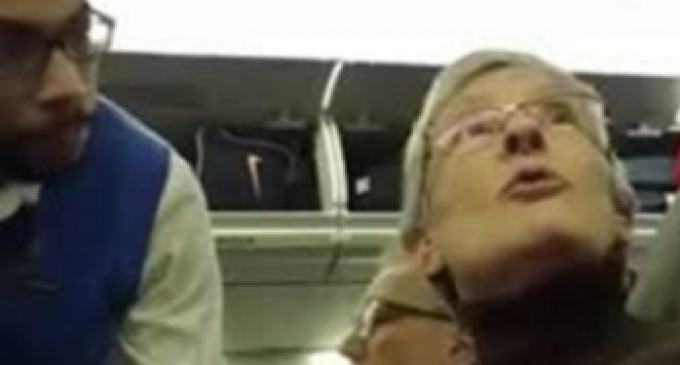 It seems conservatives are no longer safe on commercial flights. Now that the "tolerant left" is no longer in power, they're showing they were never that tolerant after all.
Several weeks ago, Ivanka Trump got verbally attacked by a man sharing her JetBlue itinerary. The man claimed that her father was "ruining the country," and criticized the first daughter for not flying private. He was subsequently removed from the plane and, in a development that probably shocked no one, ended up being a member of liberal academia.
Unfortunately, it's not just members of the Trump family that are being attacked in the air for their conservative views.
This week, another Trump supporter was berated for her support of the president. The man was cornered by a protestor and asked whether he was flying to Washington D.C. to support the president or protest his inauguration.
See what happened after he claimed he was traveling to "support democracy" on the next page: