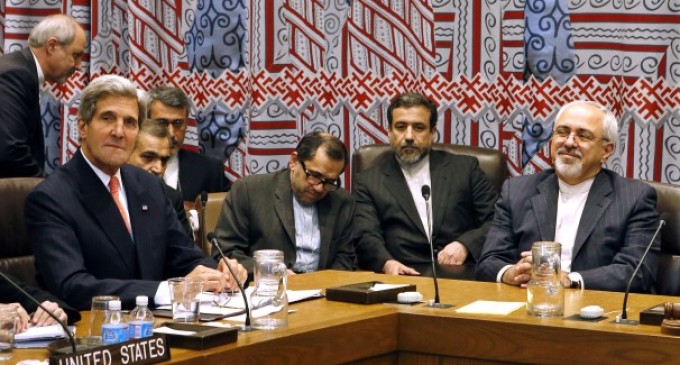 Iran has toyed with Obama, laughing at him as he plays with the strings that have entangled him.
The administration's caving into the Iranian regime's demands that it actively assist its financial sector is just the tip of the iceberg in Obama's push to elevate the nation to the status of responsible international player. Per the terms of the deal, the US must try to roll back sanctions and divestment campaigns against Iran, giving the country access to even more resources to pursue its dangerous agenda, writes Truth and Action.
Now, it appears that the White House will be forced to admit that it paid Iran a $1.7 Billion ransom to Tehran, back on January 14, two days after the U.S. Navy patrol boats and it crew of 10 members were seized by Iran, who claimed they were trespassing into Iranian waters. The officers were freed on January 13.
Read the rest on page 2.