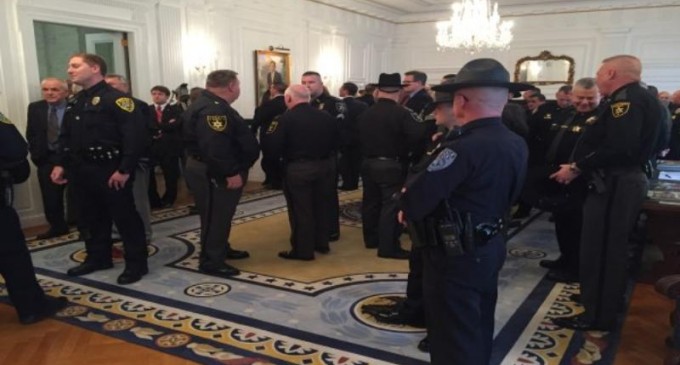 Democrats are known for suggesting they represent the "common" man, which is hilarious since it is clear that labor unions and overcompensated government workers own the party.
Of course, Democrats pander to special interest groups such as minorities, young, single women, and ignorant, inexperienced youth, all looking for freebies and special treatment, but in the end, Democrats do not really care for ordinary folks.
That became apparent once again when the people of West Virginia moved to support legislators who proposed a bill that would help ordinary citizens in protecting themselves against lawless thugs and possibly even terrorists attacks. Democrat Governor Earl Ray Tomblin decided to veto the bill, in spite of popular support due to the troubled times we are living in.
See the result of Tomblin's veto, page 2: