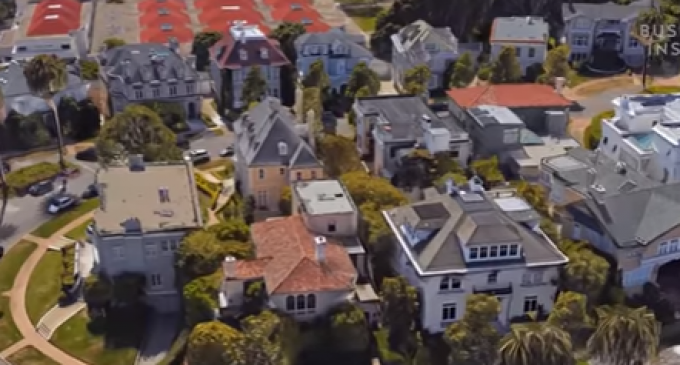 San Francisco is home to a lot of strange happenings, and a recent one has an ultra-exclusive neighborhood in an uproar.
Most people are likely unaware that the "City by the Bay" has 181 private streets that are maintained by local homeowner associations. Obviously, these neighborhoods are home to the rich and famous.
An enterprising young married couple from the South Bay area quietly took advantage of an unpublicized city auction sale to purchase Presidio Terrace for about $90,000. Now they're mulling how to best monetize the acquisition.
The block-long, oval street in question houses 35 mega-million-dollar mansions just down the hill from the Presidio. Previous residents there have included Senator Dianne Feinstein, House Minority Leader Nancy Pelosi and former mayor Joseph Alioto.
Are the wealthy residents going to get charged to park on the street? Will the new owners now try to flip the property? On the next page, find out how the homeowners association is trying to thwart the investors' plans.