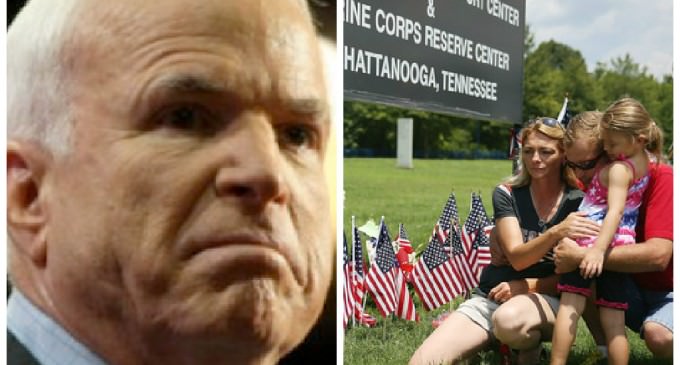 Back In June, Sen. Dean Heller (R-NV) was trying to get an amendment added to a Department of Defense Authorization bill to change the Pentagon's position on arming our soldiers on bases and in recruiting centers here on American soil.
This move could have helped the Chattanooga shooting turn out with a much different outcome.
But, Heller's effort had an adversary that made sure that the amendment was defeated: Sen. John McCain.
See Following Page For More: