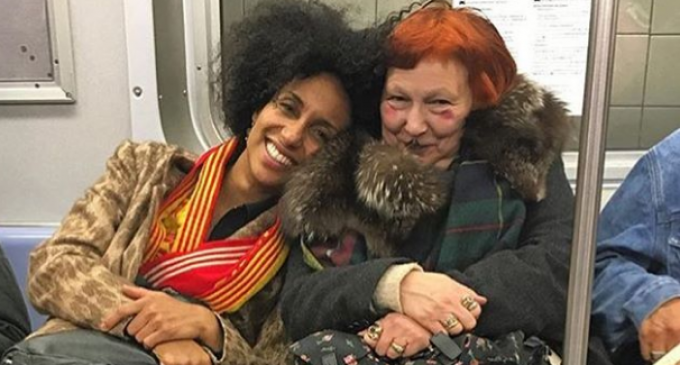 Melania Trump is getting trolled by a Danny DeVito look alike Vogue editor for wearing a pair of heels to board the plane transporting herself and the President to Texas this week.
And in this case it seems very important to take a good hard look at the person leveeing the criticism before proceeding to access the claims.
Vogue Magazine editor, Lynn Yaeger, penned a scathing article trashing First Lady Melania Trump for being able to tackle anything that comes her way in 5 inch stilettos. But, it really might be the case that she herself struggles to walk, or see, because she also proceeded to hold up Michelle Obama as a superior style icon and lesson in class.
Oh, Melania.

In the words of the late, great Lou Reed, you "couldn't hit it sideways."
Begins her letter… I dare say many men, and women, would beg to defer with Yaeger's assessment of Melania Trump. And by that I mean if we should all only be so fortunate as to be able to knock it out of the park with a fraction of the class of our First Lady.
Continue on to the next page to read the rest of the letter and liberal backlash to Melania Trump being Melania Trump.