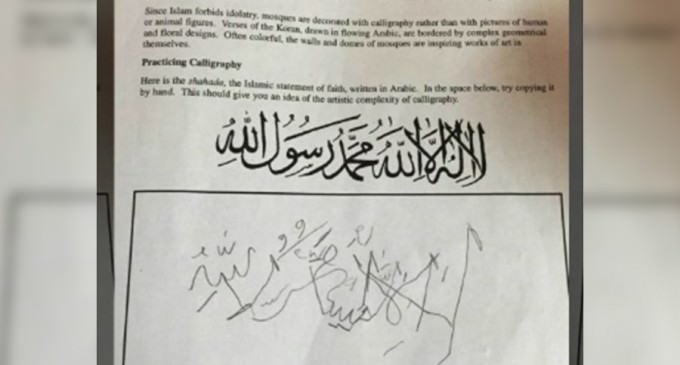 Earlier this week, Truth and Action reported that "parents claim that subliminal Islamic messaging, in the form of a geography lesson, took place at Riverheads High School in Augusta County, Virginia this week. The students were given what the district described as an art project, an assignment to write, "There is no god but Allah. Muhammad is the messenger of Allah" in Arabic calligraphy.
The district saw no issue in the World Geography lesson saying, "There was no (sic) attempt at indoctrination to Islam or any other religion, or a request for students to renounce their own faith or profess any belief."
However, much has changed in the past few days and the school district closed schools the Friday before Christmas holiday as the media covered the complaints regarding the assignment, resulting in an onslaught of phone calls and emails.
An increased police presence was felt necessary, as well as the closure, as some of the tweets and emails raised concern.
Read the district statement on the  next page.