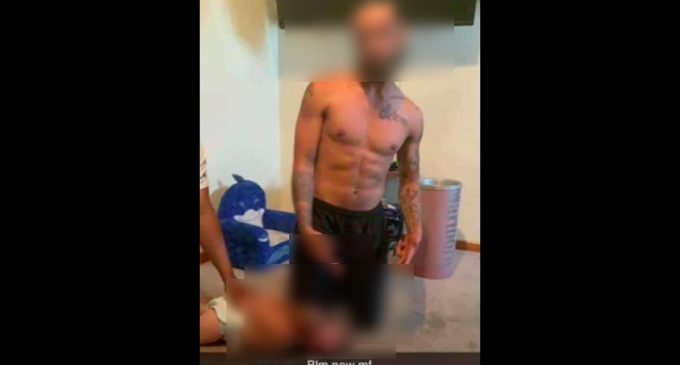 The sheriff's department in Clark County, Ohio is investigating a social media photo gone viral showing a shirtless man kneeling on the neck of a white child who appears to be crying. A second person in the photo is holding the child's hands behind their back.
A caption on the photo that suggests it had originally been shared on Snapchat and includes the acronym for Black Lives Matter. "Blm now mf," it reads.
The sheriff's office confirmed that an investigation into the photo is underway, but no arrests have been made and no charges have been filed.
"We are looking into this case, however, it is still an active investigation. At this point, we are actively looking into it and we are VERY early on into this investigation," Maj. Chris Clark told the station.
Turn the page for the uncensored version of the photo as well as details including reaction from the family. Warning: Distressing content.