A viral photo of a man kneeling on the back of the neck of a white child is currently under investigation by the Clark County Sheriff's Office in Ohio.
The photo, sent to WHIO TV 7, is an apparent reference to both the death of George Floyd and the Black Lives Matter movement and is with Ohio's Clark County Sheriff's Office.

The baby in the photo appears to be crying, and a woman can be seen holding the child's arms behind its back.

Emergency scanner traffic shows that police officers and medics were called to two different locations as part of the investigation on Tuesday morning.

Ten years after Dodd-Frank, supporters say the law has helped banks weather the coronavirus
"We are looking into this case. However, it is still an active investigation. At this point, we are actively looking into it, and we are VERY early on into this investigation," Maj. Chris Clark said in a statement.

The picture quickly went viral on social media, with many political reporters and personalities, largely conservative, expressing outrage.

"Life in prison would be far too lenient here," blogger Matt Walsh tweeted.
According to the Gateway Pundit, the name of the man is Isaiah Jackson, who resides in Ohio. It's reported that a man by that name was arrested on July 20 in Ohio for a probation violation.
The paternal grandmother of the child wrote on Facebook that the photo was taken two days ago while the two-year-old was with his mother, who is dating Jackson. She told TGP that her son did not find out about it until yesterday morning.

The grandmother, who the Gateway Pundit has opted not to name for the child's safety, provided us with screenshots of conversations in which the mother attempted to defend the photo when confronted about it, calling the person "ignorant" and claiming that "he wasn't hurting him." She also claimed she was not present when the photo was taken.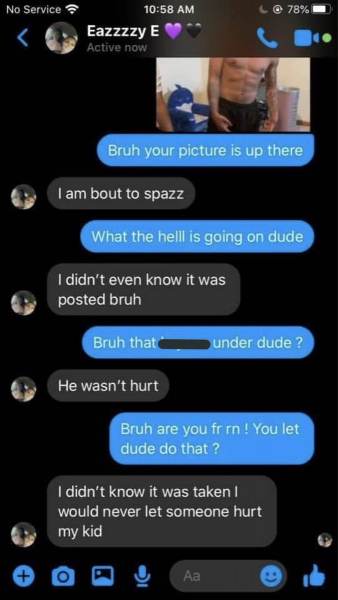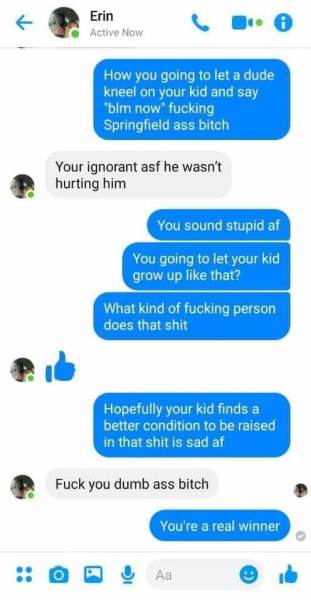 The very angry grandmother said that the baby is now with her son and safe.

"My son is beyond pissed. He took his boy to the ER to get checked out and everything came back good," she wrote. "He better be glad nothing bad happened to my grandson and he better hide from all the people who will be coming for him when he gets out of jail."

She told Gateway Pundit that the baby had x-rays taken and that there were no injuries. She said that she does not think the mother has been arrested or that any charges have been filed against her. "She should have been charged," she said.

Child Protective Services is also involved, she explained, and the mother will only be allowed to see the child while the father is present for now. She is not allowed to be alone with him, the grandmother said.

When asked how the family is doing, the grandmother said that they are okay, but none of them slept last night.

"All we could see was that picture in our head," she explained. "We just want everyone involved charged for what they did. The guy hasn't been charged for what he did yet. He did get charged for a probation violation."

She said that the mother is not normally like this and that she suspects it is because of the people she has been hanging out with.

"When I saw the person holding his arms back it made me so much more upset," she said. "The fact that he was crying, it makes my stomach hurt. He didn't have anyone there to protect him or stop it."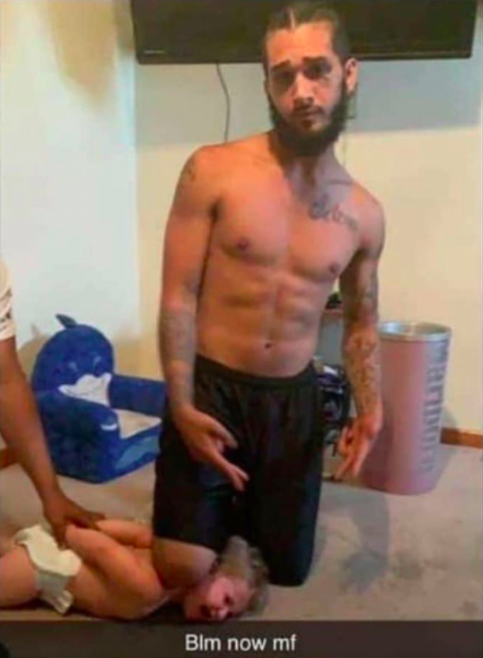 Life in prison would be far too lenient here pic.twitter.com/wRz0eAhChC

— Matt Walsh (@MattWalshBlog) July 22, 2020
Lots of updates from grandmother, she says her grandson had x-rays taken and everything was ok. She does not think the mother has been arrested or that any charges had been filed against her. "She should have been charged," she told TGP.

CPS is involved as well. https://t.co/4YtmZ3Deu0

— Cassandra Fairbanks (@CassandraRules) July 22, 2020
Sources: Washington Examiner, Gateway Pundit