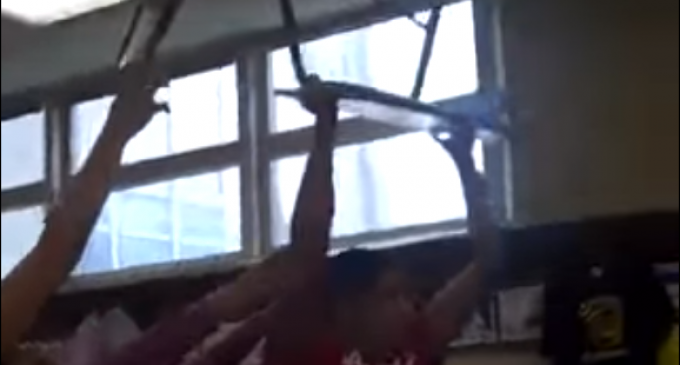 A video of a police officer aggressively wrestling a student out of her chair has recently gained widespread coverage across the media for the alleged brutality the officer used to apprehend the student.
While the critics have been unapologetic in their cries of police brutality, and have called for the firing of the cop himself, the context of the situation remains in doubt.
Meanwhile, an unrelated video has surfaced that shows the kind of unruly classroom behavior often not cited in the mainstream media. The video shows a student cussing, lashing out, and attempting to throw chair at the teacher's head.
While not directly tied to the recent incident in South Carolina, this video gives incite into the kinds of situations cops find themselves in every day while trying to police school campuses across the country.
No doubt these videos will go un-reported, while context-free videos of alleged police brutality will continue to feed the anti-cop sentiment widely reported in media today.
Continue to page two to see the video: