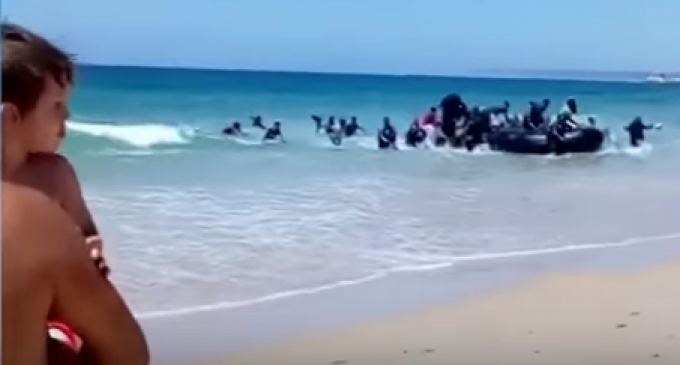 The European migrant crisis shocked the world when it began in 2015. Now, two years later, the assault on European communities continues while the media have mostly lost interest.
The crisis initially caught the interest of the internet when videos depicting the horrifying breadth of the epidemic went viral. Those videos showed hundreds or thousands of young men from the middle east descending onto beaches and into communities across the European continent.
Crime skyrocketed as a result, and the communities' original populations claimed constant fear of violence, theft, or property damage. Even those who did live among the migrants paid a price — taxes that once served the long-term residents of European countries began to flow freely into the hands of newly-arrived migrants.
Now, unfortunately, the story remains unchanged. This week, a new video began circulating online that shows that the migrant crisis is still ongoing across the world.
See the video on the next page: