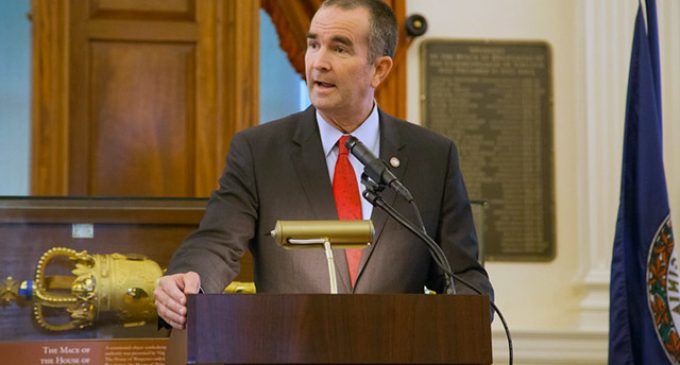 Virginia's Democrat Governor is getting quite alarmed at the fact that militia groups plan to march in Richmond in a few days. Gov. Ralph Northam issued an executive order on Wednesday that declares "a state of emergency due to potential civil unrest at the Virginia state capitol"
The January 20th's "Lobby Day" protests are a demonstration against the state's congress expected vote on a number of incredibly unpopular anti-gun laws. The rally had been planned as an open carry event and a massive turnout is expected.
"Credible intelligence gathered by Virginia's law enforcement agencies indicates that tens of thousands of advocates plan to converge on Capitol Square for events culminating on January 20, 2020," Northam wrote in the order.
"Available information suggests that a substantial number of these demonstrators are expected to come from outside the Commonwealth, may be armed, and have as their purpose not peaceful assembly but violence, rioting, and insurrection."
Turn the page for the full story and to see video of his announcement.