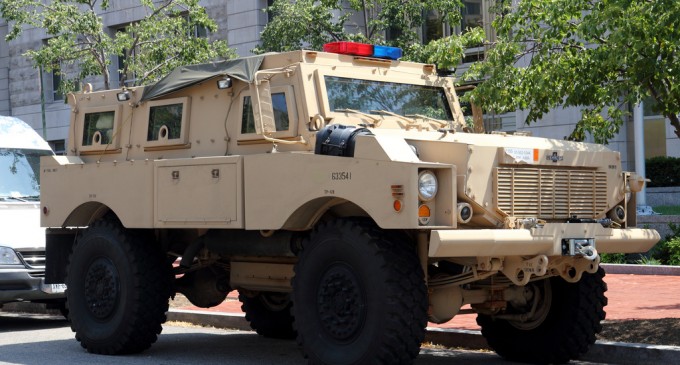 Utah highway patrol is receiving it's own mine-resistant ambush protected vehicle, or "MRAP".
As part of the DOD 1033 program, which is bringing military vehicles and equipment from wars overseas onto American streets, Utah has also received over 1200 rifles, grenade launches and other military equipment.
"When police use military-style tactics and weapons to serve warrants on people's homes, what we've seen is violence ensue," states Kara Dansky, senior counsel at national office of the ACLU.
Under this DOD program, local law enforcement in other cities across the country are also receiving their own military equipment, often frightening residents as they question why they are seeing military vehicles on their streets.