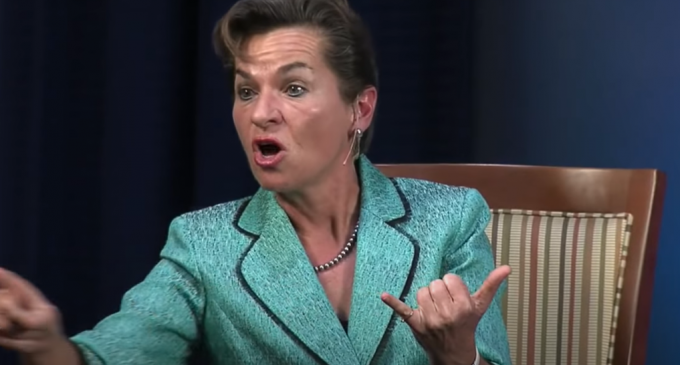 The Executive Secretary of the United Nations Framework Convention on Climate Change says that we are "already exceeding the planet's planetary carrying capacity" so we need to take measures to reduce population numbers.
Christiana Figueres said in an interview with Climate One founder Greg Dalton that specifically talks about the role of women around the world as being at 'the forefront of negative climate impact" and can be the "little ants of change." What a choice of words!. Most people step on ants without a thought.
She also discusses how 50% of the women in the world cook on an open fire with "three logs of wood" and therefore should be especially targeted as agents of change.
Immediately following this dissertation she and her host launch into "fertility rates in population" and how we should make "every effort" to depopulate the planet.
See the interview on the next page.