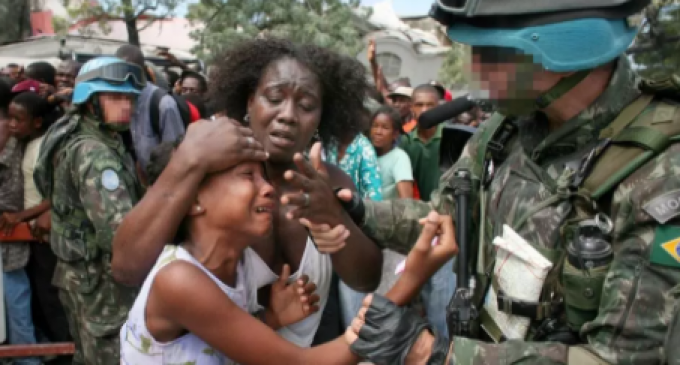 The U.N. is nothing more than a global policing agency of the New World Order. Explosive new reports are claiming U.N. staff have been routinely engaging in tens of thousands of rapes in the last decade alone.
These reports were first detailed in a "bombshell dossier" compiled by former senior U.N. official Andrew Macleod and hand-delivered over to DFID (Department for Internal Development) Secretary Priti Patel.
The real story behind this cover-up is far more sinister than merely just a nonprofit organization turning a blind eye to the sex abuse crimes of their aid workers. Reports clearly indicate a deliberate cover-up that makes former U.S. President Bill Clinton's dalliances on the Lolita Express look like child's play.
Which is the reality of the people running the "global political" agencies working to help the 0.001% gain absolute power under the guise of "helping" the poor.
Head on over to the next page to read the entire bombshell report detailing the sex abuse rings being run by the UN