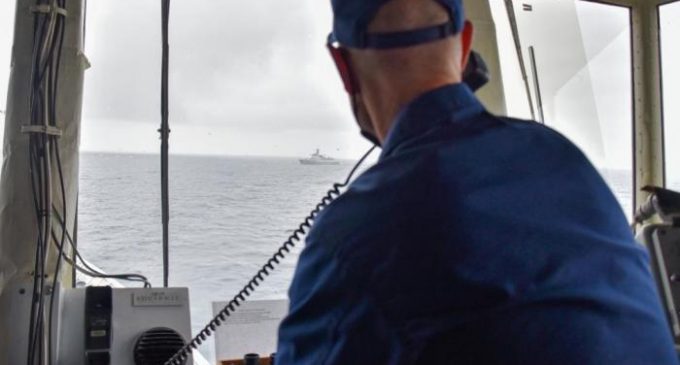 It was only a week ago that the Chinese state-run Global Times published an op-ed promising that China and the U.S. will soon clash in a hostile exchange – and that they would soon be showing up 'on our doorstep':
"The US will definitely see the PLA show up at its doorstep in the not-too-distant future," the op-ed said. "The two sides' warships and aircraft on the seas will carry huge mutual strategic hostility, and the two countries will not yield to each other."
China reacted to U.S. Navy guided-missile destroyer USS Benfold entered the waters near the Mischief Reef in the Spratly Islands of the South China Sea. A zone China considers its "territorial waters."
The U.S. claimed to make the patrol as part of a 'freedom of navigation' operation.
The US Coast Guard reported this week that Chinese warships approached American waters off Alaska. Move to the next page for details.