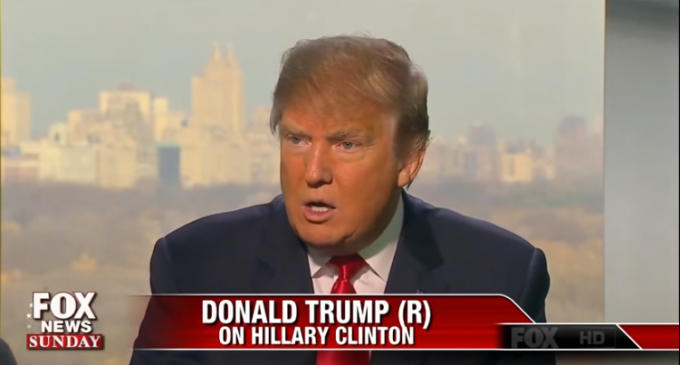 Hillary Clinton, according to Donald Trump is "the one that caused so many deaths and everything with her horrible policies".  Trump told Fox & Friends that Hillary is the dangerous one in response to her accusation that Trump's speech is dangerous, that he is rough.
Trump brought up Libya, Benghazi and the multitude of disastrous decisions that she has made that he says has "caused tremendous havoc and tremendous death".
Trump, in his very "trumpy" manner, has stirred up the American people, creating consternation, appeal, applause and dread, without the fear of losing financial backing from supporters.  His ability to call it as he sees it resonates with most Americans, as they too call it as they see it at their jobs, living rooms and sitting at the local pub.
Hillary, is not used to being called out in the political arena in such glaring terms and in her opinion "dangerous" terms.  View the Fox & Friends interview on the following page.