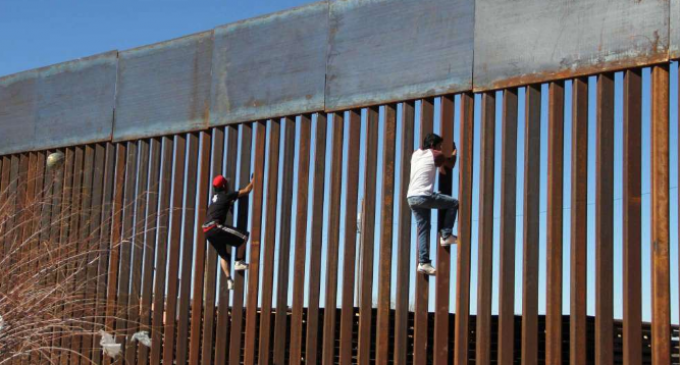 "The Wall" may soon be on its way.
Donald Trump's intent to build a better border fence was among his first promises as a presidential candidate. "I will build a great, great wall on our southern border. And I will have Mexico pay for that wall," Trump said during his campaign announcement speech, "Mark my words."
That speech was made almost exactly two years ago.
Now, with his seat firmly in the Oval Office, Trump appears ready to unveil his plans for the wall.
This moment has been a long time coming for many supporters. Trump's previous efforts to get the wall built have been hindered by several financial and political roadblocks. Democrats are mostly to blame, but even some Republicans have scoffed at the idea of the wall.
But if they were laughing before, they may be no longer. Trump is moving ahead with his plans and will announce specifics soon.
See the details of that announcement on the next page: