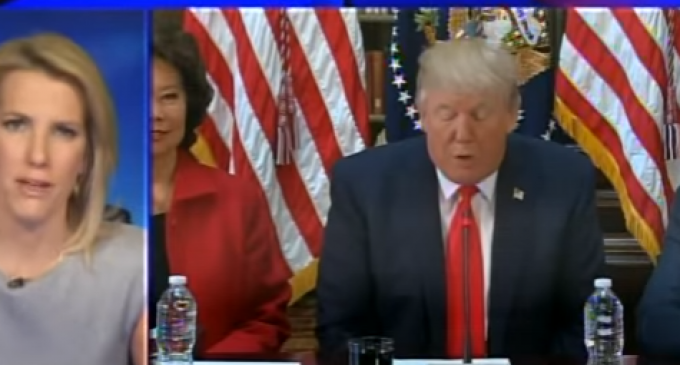 Donald Trump wants to build a wall, but his Republican allies in Congress don't think it's going to happen. In fact, they think the prospect of building a wall is hilarious.
For whatever reason, Trump can't seem to get people to take him seriously. It's a familiar issue for the new president. The media said he wouldn't get a majority in the primary, but he did. They said he wasn't going to get enough votes during the convention, but he did. Ultimately, they said his chance of beating Hillary Clinton was nearly zero. But, of course, he did.
It wasn't long ago that betting on Trump elicited laughs from these so-called "experts," but now he's the President of the United States.
Still, people continue to chuckle whenever the president proposes his next move. Apparently, they haven't been paying attention to Trump's winning record. Even congressional Republicans are refusing to take Trump seriously.
Watch Laura Ingraham describe several Republican lawmakers' defiant reaction to "the wall" on the next page: