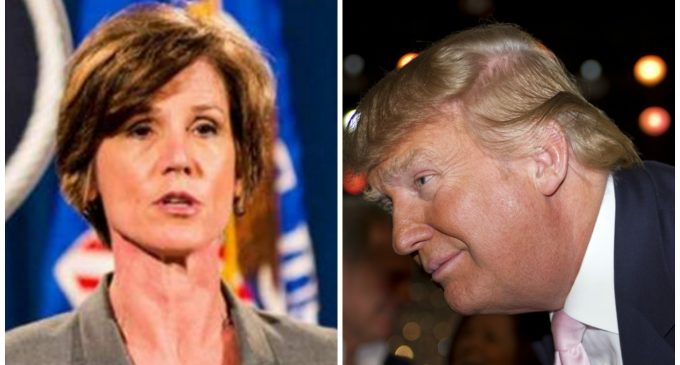 We didn't have to wait long for Trump to utter his famous line to a member of his administration. This week, after the acting attorney general refused to defund Trump's immigration ban in court, Trump told her "you're fired!"
The interim attorney general, Sally Yates, was a holdover of the Obama administration. Like her Obama-appointed predecessors, Yates holds the view that it is the attorney general's job to choose which laws and policies are legitimate and which can be ignored. In reality, the AG serves as the nation's highest-ranking lawyer and works in service to the president. It is the AG's job to defend the administration in court.
But that is exactly what Yates refused to do.
Yate's firing may not be unexpected — but it's come earlier than anticipated. She was expected to stay on until Sen. Jeff Sessions was approved by the Senate. It turns out she barely lasted a week.
See who Trump has appointed in the meantime on the next page: