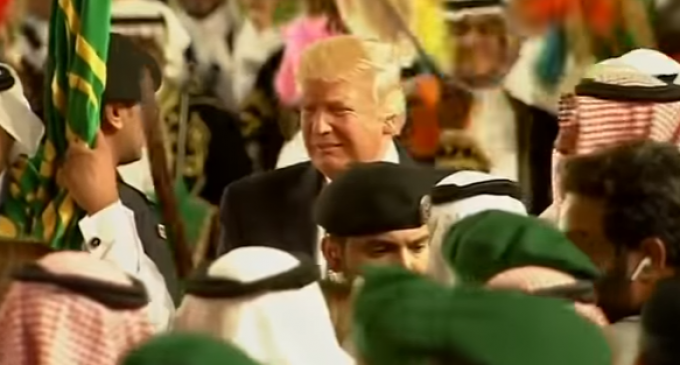 The election of President Donald Trump has given Saudi Arabia and the rest of the Middle Eastern world hope for improved Western relations and support in the fight against terrorism.
This was clearly evidenced in the joyful welcome given President Trump and Secretary of State Rex Tillerson on their recent visit to Riyadh. Saudi Arabia pulled out all the stops to give the new administration a hero's welcome and accommodations.
The rumors surrounding former President Obama's connections to the Muslim Brotherhood and other terrorists weren't just spoken off among the far-right as the liberal media would like many to believe. Even Saudi Arabia's government was embarrassed to host or be seen with former President Obama during his last few years as Commander-in-chief.
Video footage emerging from President Trump's 1st official state visit shows both himself and Tillerson joining in on the celebrations and taking part in a traditional sword dance.
Continue to the next page to view footage from the welcome to Trump's historic speech to the celebrations in Saudi Arabia, which honors the arrival of a strong U.S. leader committed to reversing the horrific aftermath of Obama.